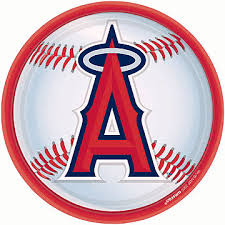 The Los Angeles Angels of Anaheim have become a favorite baseball team among baseball goers along the West coast. Having clinched eight division titles (1979, 1982, 1986, 2004, 2005, 2007, 2008, and 2009) most of which have been in the past few years they have slowly proven their position is deserved at second place in the American League West. With only one World Series to their name, which was earned in 2002, they continue to fight each night for a spot in the playoffs.
The organization became part of Major League Baseball in 1961 thanks to Gene Autry. Last year was the eleventh straight year that the franchise drew more than three million attendees, a feat second only to the New York Yankees, showing the loyalty of their fans.
While visiting Anaheim, treat yourself to an enjoyable game at Angels Stadium of Anaheim. Have a foot long hot dog and a beer while you relax under the lights of the stadium. This week the Angels take on the Baltimore Orioles followed by the Detroit Tigers this weekend. Tickets are available online so buy yours today.